The idea behind Intechgrate was formed when two frustrated teachers began to ask the question "Why is it so hard – for us and for so many others – to integrate technology in a way that really benefits our students?"
It seemed like we were constantly talking to teachers who felt like no matter how hard they tried to integrate technology, something was standing in the way. Many felt that the "should" be using and integrating technology, but few felt they understood why, or that their school had a clear belief about what "technology integration" really was.
Over time we came to understand the true problem: the development of technology integration in schools is too often treated as either a pedagogical issue or a curricular issue or a leadership issue, when in reality it is all of these things and more. Effective technology integration in any school, we realised, is reliant on a holistic approach to 6 key elements.
While every context, and every teacher, is unique and requires different degrees of focus in each area, truly effective technology integration is dependent on each of these interdependent elements.
Over time we developed the "Intechgrate Model", and the "Intechgrate Approach" to teaching with technology and now offer workshops and consultancy services internationally to support teachers and schools in learning about and addressing the elements of the Intechgrate Model.
"A very little key will open a very heavy door."
- Charles Dickens
What we believe
At Intechgrate we believe that educational technologies can be the very little key that has the power to open the very heavy door of changing the face of classroom education.
Technology is everywhere – in our homes, in our businesses and, increasingly, in our schools. Global spending on technology in education just keeps rising, but we all know that access to technology is not enough to ensure it is used in a way that really benefits our students and enhances the learning process.
For a long time, technology in education has been approached as a discipline, or a stand-alone subject. But in our daily lives technology is not most often not a stand alone subject: for most of us it's a flexible tool that is integrated into every aspect of modern life. It is time for the classroom to mirror this if education is going to prepare students to flourish in an ever-changing world.
We believe that effective technology integration is about so much more than the what or even the how of digital tools: it is much more about the why and when. With a holistic, purpose-based approach to technology integration, we can equip our students with the skills and understanding to choose and use technology purposefully, safely, responsibly and critically so they can innovate, communicate and collaborate in ways that will benefit their learning now, and their lives in the future.
What we do
Intechgrate offers a variety of services designed to help schools and their teachers to integrate technology into wider teaching and learning.
Whether you are looking for a stand-alone two-day workshop for your school's Professional Development days, tailor-made workshops for leadership, teachers or parents, or consultation on the specifics of technology integration, Intechgrate can help.
We can offer flexible support and services to meet your school's needs in a wide variety of areas and following a model that works for you.
Workshops
We offer supportive, practical and relevant 1, 2 and 3 day professional development workshops for teachers and leaders on wide-ranging aspects of technology integration, from enhancing essential classroom practices, to integrating STEAM tools and approaches in the wider curriculum, or even on bespoke topics to meet a specific need in your school.
Consulting
Developing, implementing and sustaining effective technology integration is a complex task. We offer targeted, holistic consultation services that address the unique needs, context and culture of your school to support and facilitate the development of your approach to technology integration from curriculum, to vision and everything in between.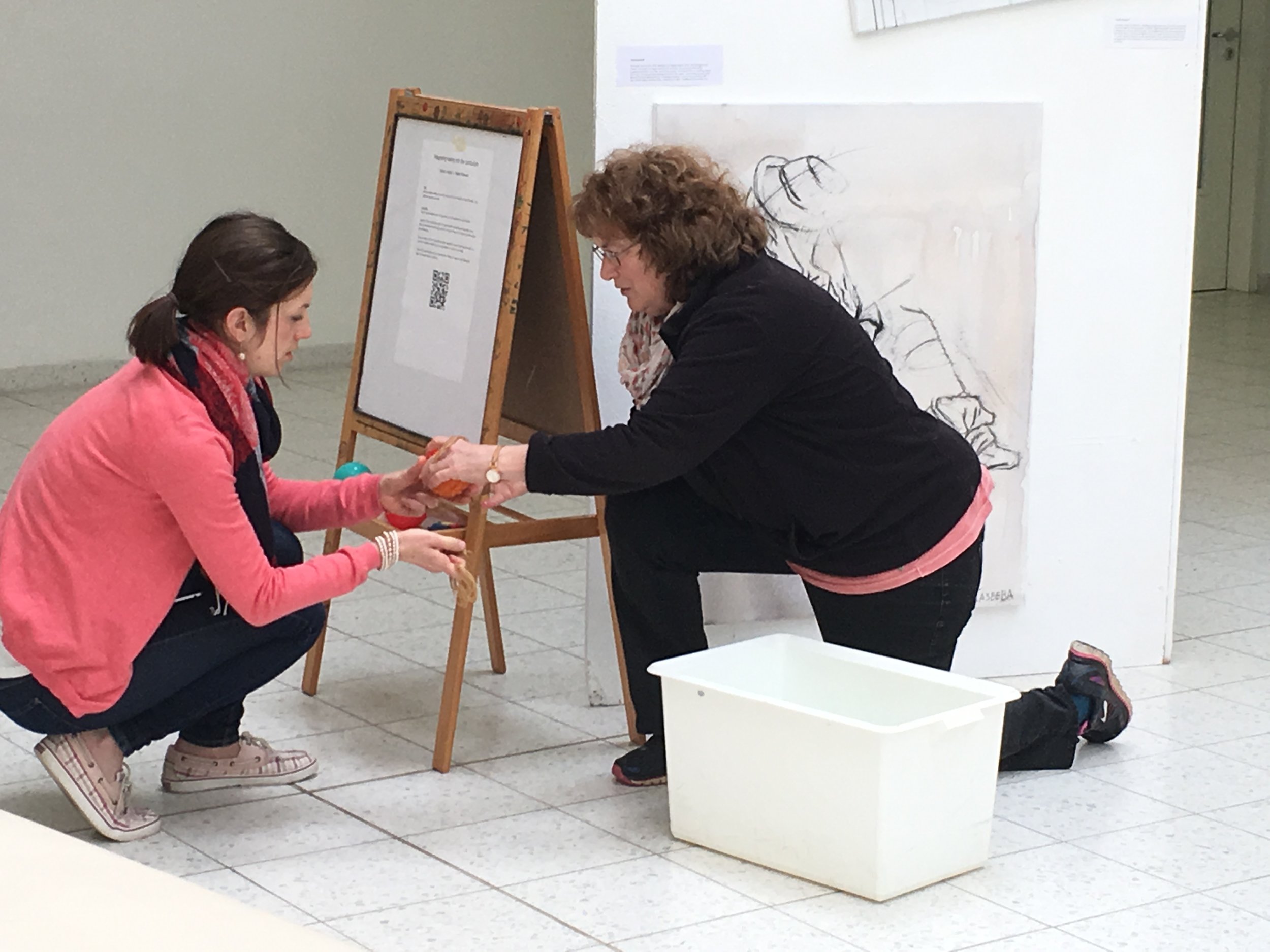 We began as two teachers who shared a mutual passion, first and foremost, for learning. In our respective roles as PYP Curriculum Coordinator (Katierose) and EdTech Integration Specialist (Sarah) we began our relationship as colleagues at Berlin International School, teaching in the IB PYP (International Baccalaureate Primary Years Programme). Through our experiences seeking to develop and improve the role of technology in our own school, and through our conversations and work with educators around the world, we came to realise that an entirely new approach to technology integration was needed if technology was to be used in a way that was effective and truly beneficial to our students.
To meet that goal we founded Intechgrate, and since then have remained colleagues while adding "friends", "co-authors" and "co-founders" to our definition of who we are together.
Katierose Deos
Katierose Deos, MA Ed, is an experienced and trained U.S. national educator and international educator. Katierose has taught across the primary school which has helped her to develop a sound understanding of students' developmental levels and curricular standards. Katierose believes that education is a profession that will forever evolve and change but our key role as educators is to prepare students with the skills and understandings to be flexible, collaborative, reflective thinkers who approach the world with curiosity and open-mindedness. Education technologies is just one small piece of the puzzle but with its increased presence in the classroom we, as educators, need to be clear of its purpose and be intentional when planning with and for it.
Katierose is currently the PYP Coordinator at Berlin International School, and is an IB trained PYP workshop leader. Through this role she has worked closely with teachers to develop understandings and scaffold thinking related to the implementation of curriculum among a diverse student population. She worked sensitively with staff to increase teacher competencies and build a culture of support when integrating education technologies.
Sarah Gilmore
Sarah Gilmore, PGDE Prim, MA Ed, trained in Scotland and worked in state education before becoming an international school teacher. Since joining the international sector Sarah has worked primarily with the PYP, but has also worked with various national curricula in primary classes from Grades 1-6, which has given her both a deep and broad experience and understanding of approaches to teaching and learning, curriculum outcomes and student development. Sarah believes that the role of education, particularly in the early years and primary sectors, is to support and facilitate students to develop the transferable skills that will serve them as lifelong learners, such as communication, collaboration, inquiry and making connections, and inspire in them a love of learning and education that will support them throughout their schooling. Sarah believes that education technology has the potential to be an extremely positive tool for developing these skills in the classroom for our students and she is passionate about supporting teachers to gain a deeper understanding of the 'why' and the 'how' of effective technology use.
Sarah developed her understanding and beliefs about education technology of in the role of EdTech Specialist Teacher/Integrator and ICT Team Leader at Berlin International School. Sarah has worked extensively to train and support teachers at her school in the use of education technologies integrated with the wider curriculum and needs of students, and leads training and workshops about various aspects of education technology around Europe.