Technology integration is the next step in elevating teaching and learning practices, and we provide consultancy services to schools who want to enhance what is happening in their classrooms through the use of technology. By helping you to thoughtfully, sustainably and purposefully integrate technology into classrooms throughout your school, Intechgrate can support you in enhancing essential elements of learning such as:
assessment,
differentiation,
feedback,
student reflection,
communication,
collaboration,
creativity
the construction of understanding
"A very little key will open a very heavy door."
- Charles Dickens
What we believe
At Intechgrate we believe that educational technologies can be the very little key that has the power to open the very heavy door of changing the face of classroom education.
In the daily lives of people, technology is not just a stand alone subject but a flexible tool that is integrated into every aspect of modern life. It is time for the classroom to mirror this. We, as educational professionals, need to consciously make this shift in order to prepare students to flourish in an ever-changing world.
We believe that simply knowing how to use technology tools is not going to be the skill or the understanding our students need in and beyond school. Instead they need to know when and why to use technology so they can innovate, communicate and collaborate in ways that mirror and support how technology is being used now and in the future. When technology is integrated into schools and classrooms deliberately, meaningfully and purposefully it can give teachers and students access to the wider curriculum and learning experiences that just couldn't be achieved in any other way.
Truly effective technology integration isn't always easy, so we consult on curriculum, resources, training, mindset, philosophy and approach to help schools and teachers take the concept of technology integration and turn it into a reality.
What we do
Intechgrate offers a variety of services designed to help schools and their teachers to integrate technology into wider teaching and learning.
Whether you are looking for a stand-alone two-day workshop for your school's Professional Development days, tailor-made workshops for leadership, teachers or parents, or consultation on the specifics of technology integration, Intechgrate can help.
We can offer flexible support and services to meet your school's needs in a wide variety of areas and following a model that works for you.
Workshops
We offer supportive, practical and relevant 1, 2 and 3 day professional development workshops for teachers and leaders on wide-ranging aspects of technology integration, from enhancing essential classroom practices, to integrating STEAM tools and approaches in the wider curriculum, or even on bespoke topics to meet a specific need in your school.
Consulting
Developing, implementing and sustaining effective technology integration is a complex task. We offer targeted, holistic consultation services that address the unique needs, context and culture of your school to support and facilitate the development of your approach to technology integration from curriculum, to vision and everything in between.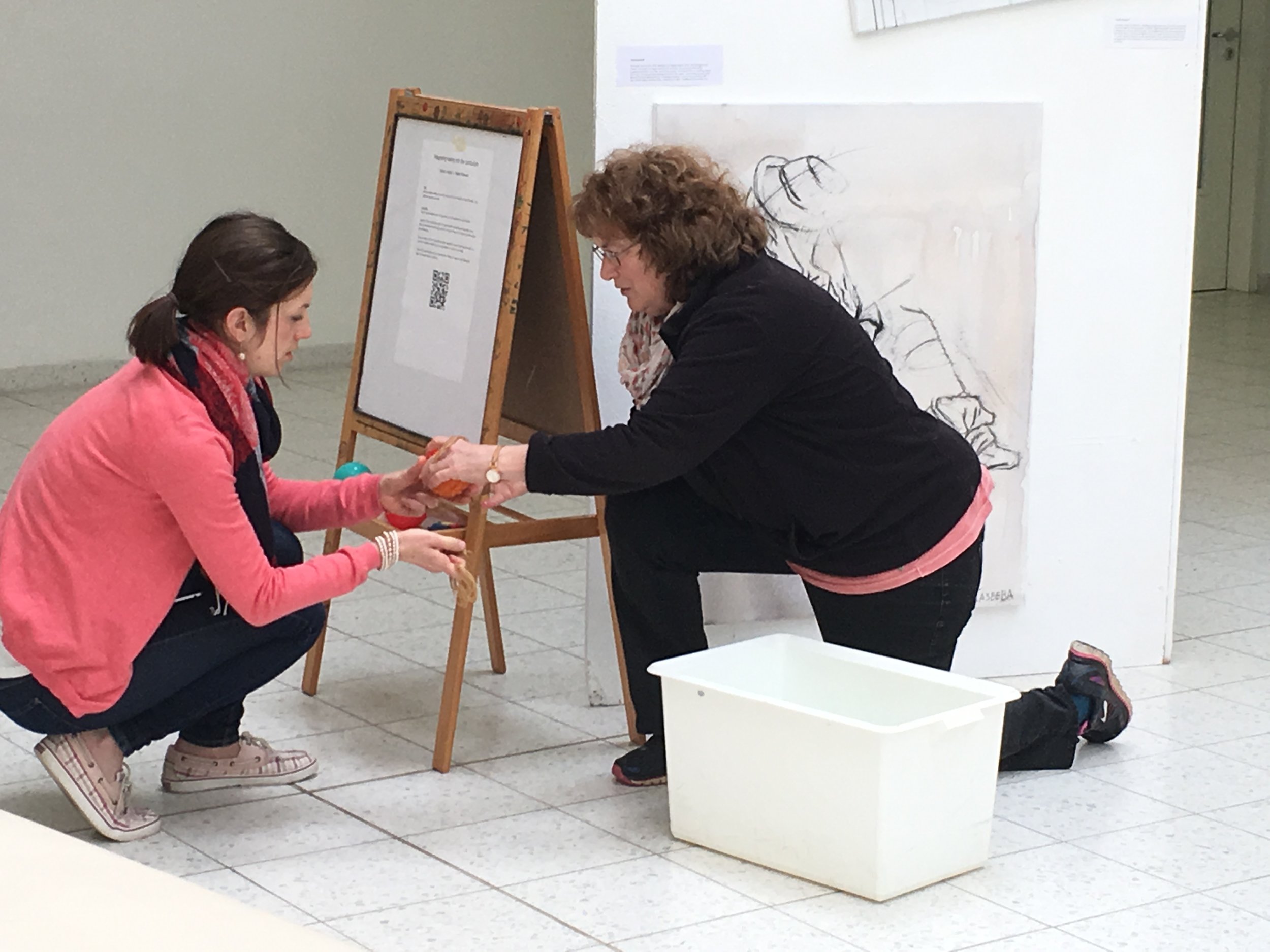 Katierose Deos
Katierose Deos, MA Ed, is an experienced and trained U.S. national educator and international educator. Katierose has taught across the primary school which has helped her to develop a sound understanding of students' developmental levels and curricular standards. Katierose believes that education is a profession that will forever evolve and change but our key role as educators is to prepare students with the skills and understandings to be flexible, collaborative, reflective thinkers who approach the world with curiosity and open-mindedness. Education technologies is just one small piece of the puzzle but with its increased presence in the classroom we, as educators, need to be clear of its purpose and be intentional when planning with and for it.
Katierose is currently the PYP Coordinator at Berlin International School, and is an IB trained PYP workshop leader. Through this role she has worked closely with teachers to develop understandings and scaffold thinking related to the implementation of curriculum among a diverse student population. She worked sensitively with staff to increase teacher competencies and build a culture of support when integrating education technologies.
Sarah Gilmore
Sarah Gilmore, PGDE Prim, MA Ed, trained in Scotland and worked in state education before becoming an international school teacher. Since joining the international sector Sarah has worked primarily with the PYP, but has also worked with various national curricula in primary classes from Grades 1-6, which has given her both a deep and broad experience and understanding of approaches to teaching and learning, curriculum outcomes and student development. Sarah believes that the role of education, particularly in the early years and primary sectors, is to support and facilitate students to develop the transferable skills that will serve them as lifelong learners, such as communication, collaboration, inquiry and making connections, and inspire in them a love of learning and education that will support them throughout their schooling. Sarah believes that education technology has the potential to be an extremely positive tool for developing these skills in the classroom for our students and she is passionate about supporting teachers to gain a deeper understanding of the 'why' and the 'how' of effective technology use.
Sarah developed her understanding and beliefs about education technology of in the role of EdTech Specialist Teacher/Integrator and ICT Team Leader at Berlin International School. Sarah has worked extensively to train and support teachers at her school in the use of education technologies integrated with the wider curriculum and needs of students, and leads training and workshops about various aspects of education technology around Europe.